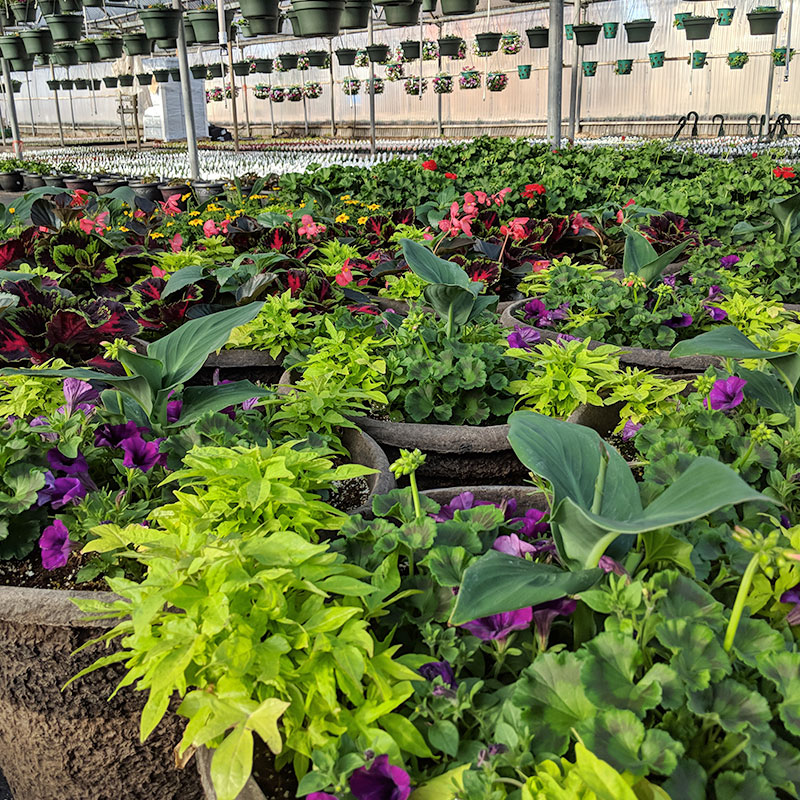 Keeping it Green for 100+ Years
Our greenhouses are the backbone of our business. Their humble beginnings date back to a single glass greenhouse in the 1890s where original owner Mr. Fleischer grew his snapdragons, renowned the state over.
Today our greenhouses are filled with countless varieties of spring bedding plants, hanging baskets, and container gardens. We also produce seasonal crops such as poinsettias, Easter lilies, and garden mums. Whether you're shopping for bountiful geranium baskets or fresh-cut iris, dahlia, and ranunculus, our seasonal offerings will delight you.
Come by and see the difference in our homegrown quality.