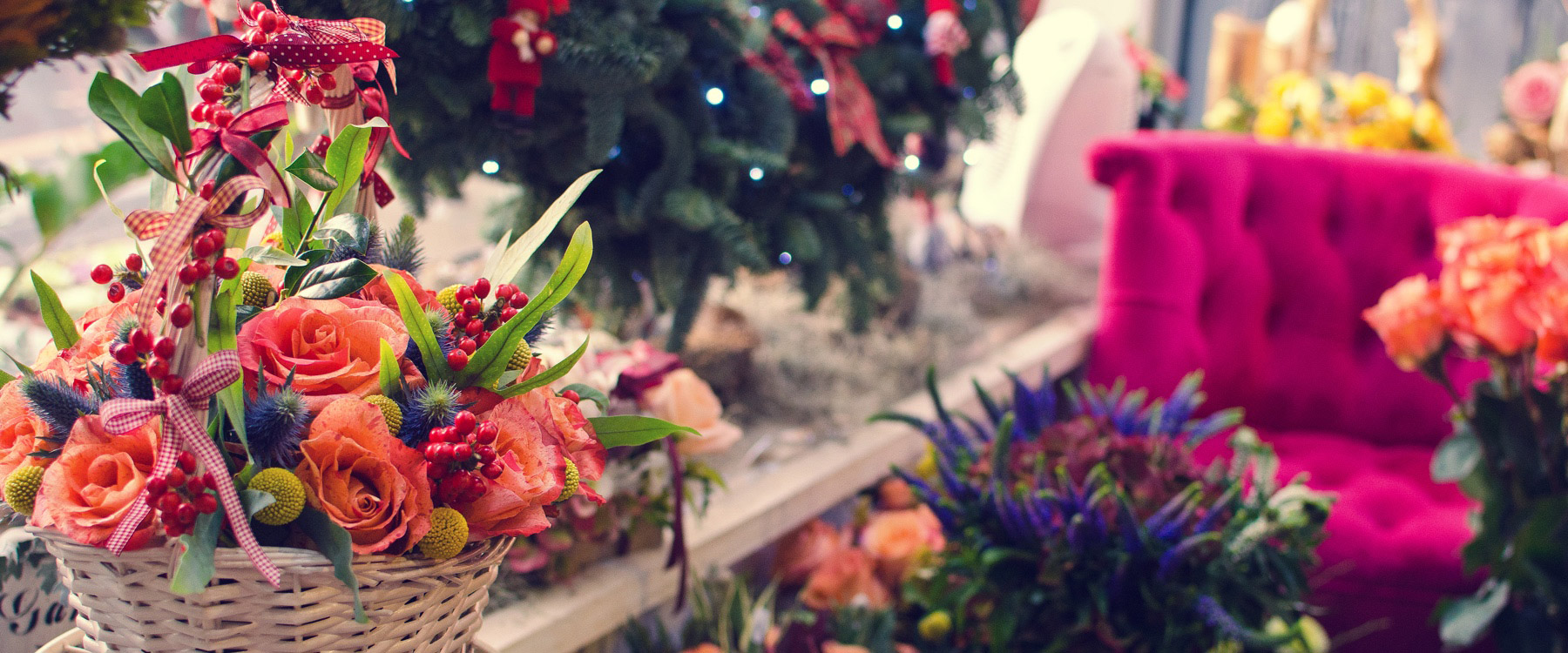 Are both of your locations open?

Yes! Both of our locations are open and operating normally.
How can I order with your flower shop?

*Online ordering is always available 24 hrs a day

*Call us at (719) 543-1521 - South

(719) 544-4081 - North

*Stop by either our North or South Store
Why should I send flowers during COVID-19?

The Simple Answer: Flowers make people smile.

Everyone is experiencing chaos right now in day to day life. Flowers bring happiness and joy to all situations. There is no better time than now to send flowers to a loved one or friend who may be stuck inside working from home, raising kids, or even self-quarantining. People need flowers during this time.

Flowers brighten up all spaces and science has proven that flowers have a positive emotional impact on people. Click here to read more about the Rutgers University study here.

Click here to read our blog with further studies on how the health benefits of plants and flowers are needed more than ever in this time of social distancing and anxiety.

A prescription from Mother Nature in the form of plants and flowers will do a world of good for everyone's well-being. Floral shops are uniquely qualified to deliver the mood-boosting, health-enhancing and gorgeous gift of flowers to your loved ones.

Here at Campbell's Flowers, we are offering a no-contact method of delivery to safeguard the health of our customers and employees.

Send the power of Mother Nature and stay connected with loved ones through a Gift from Campbell's Flowers.
How is Campbell's Flowers handling COVID-19 (Coronavirus)?

Given the recent developments surrounding the spread of COVID-19, we want to assure you that we are taking steps to ensure the health and safety of our clients, employees and partners.

We are closely monitoring the situation and are adhering to all CDC protocols and guidelines. We are regularly sanitizing all workstations, shared spaces and products. We remain vigilant in working to ensure safety remains the top priority.

As an additional precaution, we're providing no-contact delivery. We will call recipients to arrange the delivery to be left in a protected location for the recipient to retrieve.

Our top priority is to keep the entire community safe, and we will continue to assess and address the situation as it evolves. We thank you for your business and look forward to continuing to serve our community.
Can I have flowers delivered to hospitals and rehabilitation centers?

At this time, many hospitals, nursing homes, and rehabilitation facilities in the Pueblo area are accepting flower deliveries and we are making these deliveries daily. If we receive any feedback from these facilities that they will be disallowing flower delivery, we will update here.
Can I have flowers delivered to a funeral service or visitation?

Yes. We make sympathy deliveries all over Pueblo every day. Until we hear differently from local funeral homes and churches, we will continue to make these deliveries.

Please provide as much information as you have regarding the visitation or service in the Special Delivery Instructions field when you place your order online. We will also attempt to call the funeral home or church to verify these details. If you find that the details of an order already placed have changed, please notify us as soon as possible so we can make the changes on our end and get your gift delivered.
Can I have flowers delivered to a long-term care facility?

Yes. We make deliveries to long-term care facilities in the Pueblo area each day. Until we hear differently from these facilities, we will continue to deliver flowers to long-term care facilities to the best of our ability.